GET 1 FREE BIKEZAC 2.0
WHEN PURCHASING ANY BIKEZAC 2.0 or U-Zac (NO LIMIT)
The perfect everyday companion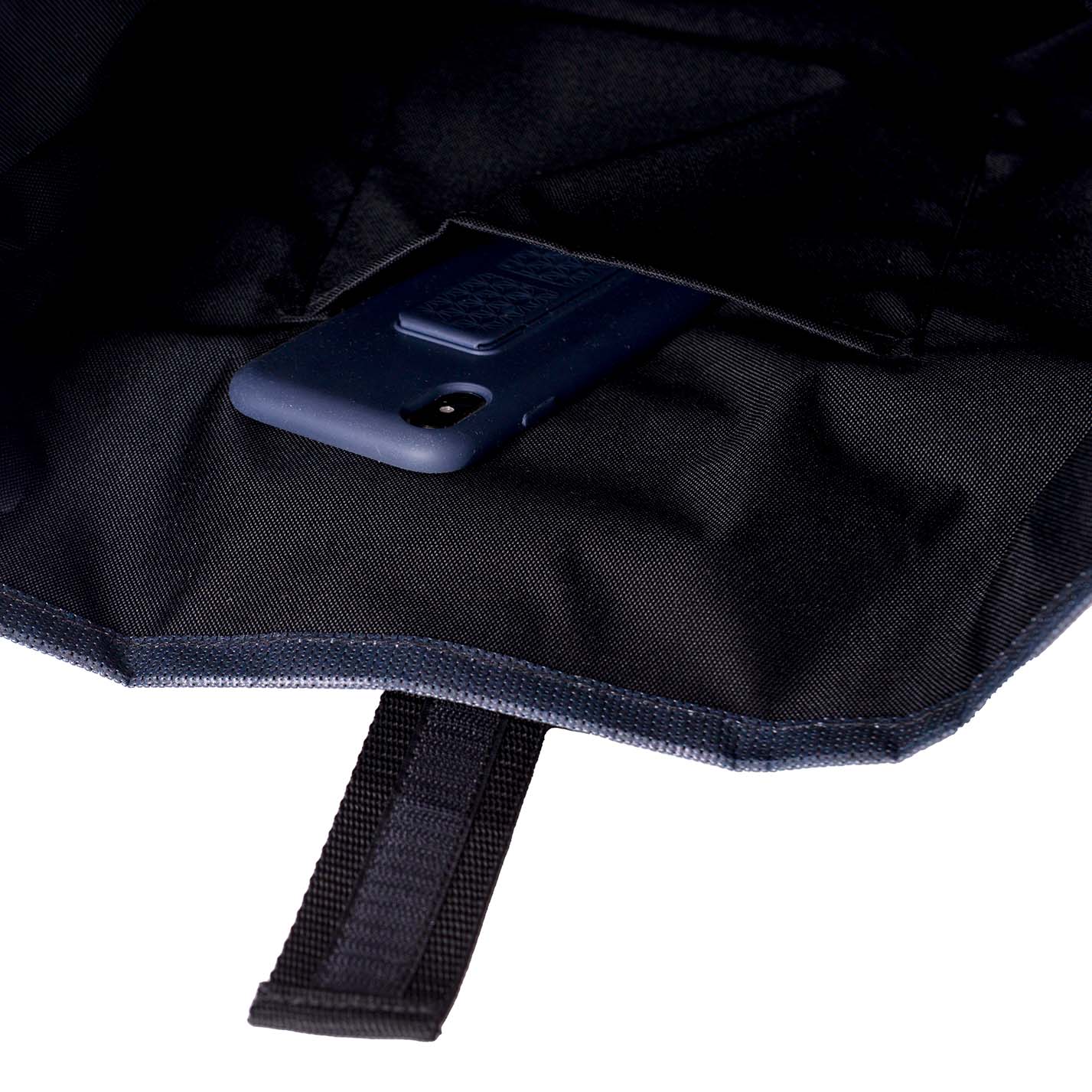 "U-Zac Commuter" Impactful living has never looked so good and been this practical. The "U-Zac Commuter" is the perfect shoulder bag for people who commute by bicycle. It is not only a beautiful creation, but an impact full one as well.

Sustainable material with a big S.
The bag is, like our U-Zac, made from upcycled material. The outside is made from upcycled PVC (3) mesh banners, gathered from different scaffolding or storefronts in Hannover, Germany. The inside is lined with upcycled polyester material, all from material that was otherwise supposed to be discarded.
Handles and stitching in the bag are from recycled PP (5). Not only is the bag made from sustainable material, it's also highly practical.
Shoulder bags can be a hassle to ride your bicycled with. No longer. Our "U-Zac Commuter" comes with the COBAGS attachment solution. When you want to ride your bicycle, simply attach the bag to your luggage rack with the click and go solution. Once you arrive, just pop the bag off and you are off.
The bag has pockets for sorting inside and very fits all your everyday needs with a capacity of 20 L.
The material is water repellent and can be closed of so no rain will enter and drench your precious "cargo".
Impactful production This bag is another result (see our Zipzac 2.0) of an impactful collaboration. This bag is made in Hannover in collaboration with Maesh. Maesh is a social enterprise that focus on sustainability in all levels of the organisation. The focus is on a holistic approach and is born from the social organisation 'Unter Eine Dach'. The aim is to empower women of various origin to chart their own way in life In Germany by becoming financially independent through a secure, safe and fair job. We are very proud to now be part of that mission. The "U-Zac Commuter" is the result of this collaboration. Read more about Maesh here:
https://maesh.de/pages/produktion
Measurements
Dimensions: H 38 cm | D 16 cm | B 29 cm
Customize your own Bikezac!
Our products are available for companies and organisations as an eco-friendly private label option, where you can get your own logo and design on the bags.
Become a retailer!
As a part of our expansion plan, we are currently seeking retailers who are interested in cooperating with us to bring out our sustainable products to the world.